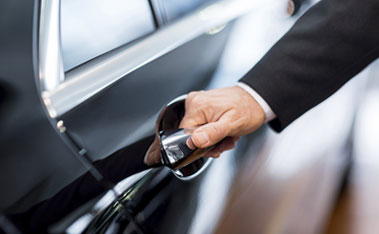 ALISERVICE
who we are
The Aliservice group is a company that have been operating for over 30 years in the field of airport assistance and in human resources management for a range of events, offering advice and high reliability services.
Aliservices guarantees every type of client entirely customized assistance: in fact of the 10,000 services provided in one year, for over 300 users we were able to satisfy the needs of tour operators, travel agencies, vip clients, companies and individuals who saw their demands fulfilled.
ALISERVICE
OUR MISSION
Our mission is to meet the challenge of each individual's demand by offering a wide range of quality services, both innovative and competitive and able to adapt dynamically to the continuously changing technologies in the way we travel.

The main objective of Aliservice is to create true added value, by ensuring tailored solutions through completely customized proposals.
Comfort at the touch of a button

ALISERVICE

Choosing to have a safe passage is the best way to embark on a journey and Aliservice is here to help steer you in the right direction

ALISERVICE
ALISERVICE
ALISERVICE MAKES FLYING EASY
As well as guaranteeing services in the major national and international airports Aliservice is also present in the secondary italian airports.
Choose Aliservice when using the following airports:
Alghero

Ancona

Bari

Bergamo

Bologna

Brescia

Brindisi

Cagliari

Catania

Comiso
Firenze

Forlì

Genova

Lamezia Terme

Napoli

Olbia

Palermo

Pantelleria

Parma

Perugia
Pescara

Pisa

Reggio Calabria

Rimini

Torino

Treviso

Trieste

Venezia

Verona
*hover your mouse over the map to find out our international airports
ALISERVICE
APPROVED BY ENAC
Aliservice is a certified ENAC (Italian Civil Aviation Authority) company operating in collaboration with a team of excellence who are approved by the Italian Civil Aviation Authority certification, assuring complete reliability.
We provide supervisory services, acting on behalf of the airlines. We oversee all suppliers in the regular course of their work and ensure punctuality of services offered.
ALISERVICE
Software CRM
Aliservice pay extreme attention to its clients, so they have direct interaction with all services. To date Aliservice is the only company to manage a dedicated software for operability and surveillance of the various services. Equipped with a user-friendly CRM system, it can guide users and its clients, thus simplifying the booking procedures of the various services.
Powered by cata.it